Tiểu sử Lê Dương Bảo Lâm [CHUẨN]
Background of Le Duong Bao Lam
Who is Le Duong Bao Lam?
Le Duong Bao Lam is the Champion of Laughing Through Vietnam in 2015 for the first season, having passed many rounds with good results, he received a convincing victory against a heavyweight opponent, Mac Van Khoa. His expressive and humorous qualities were once expected to be a comedian with an open future, even compared with artists Tran Thanh and Truong Giang, who helped him receive many performances to perform. talent.
What is Le Duong Bao Lam's real name?
His real name is also Le Duong Bao Lam.
When was Le Duong Bao Lam born?
He was born on July 11, 1989.
Where is Le Duong Bao Lam from?
He was born in Dong Nai.
Le Duong Bao Lam's personal Facebook?
https://www.facebook.com/duonglamshowbiz/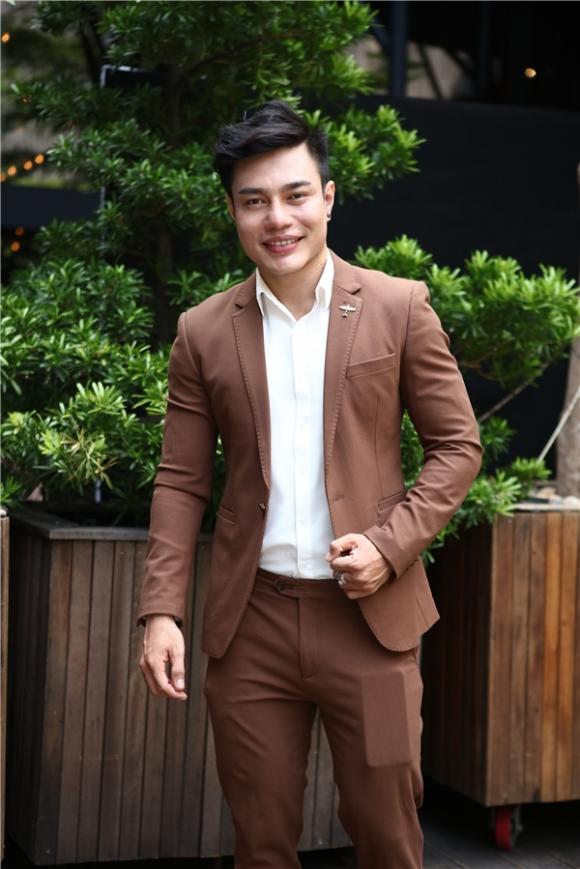 Le Duong Bao Lam's past
Many times, Le Duong Bao Lam shared about the needy and poor life he encountered in the past. With that past, when he had food and property, he appreciated even more what he had at the present time.
Le Duong Bao Lam's parents sold their faces to the land and their backs to heaven all year round in Long Thanh and Dong Nai provinces. The whole family has four mouths to eat, depending on the amount of land left by their grandparents, in any season. Out of melons came cassava, all cassava came to squash, his parents never let the land rest. The life of a farmer is extremely difficult. If you have a large land, you will be wide, and if you work hard, you will still be poor. Whenever there is no season, every garden is like any other garden, full of fruit, but traders do not care. Many times, my father wanted to leave, but when he looked at the trees with soft leaves, or the young fruit in the field, the flowers bud, he worked hard to carry water to irrigate the trees. The money from the sale is not worth taking care of the tree, or picking the fruit.
His parents' faces were also burned by the strong wind blowing through the hot dry season, for day after day, year after year, reflected in the harsh rain and storms. There are days when the whole family sits around the tray of rice, slurping with squash.
Le Duong Bao Lam said that because he loved acting since he was a child, after graduating from grade 12, he attended the Ho Chi Minh City School of Theater and Cinema.
For a fresh graduate of theater, it is very difficult to find a job or a stage to stay. At that time, Bao Lam decided to switch to circus and fire dancing. This somewhat dangerous job has left him with many injuries, from burning his mouth to burning his lips, sometimes not being able to eat or drink for a whole week. The movements of burning fire on his hands and feet left many scars on this passionate acting man.
"Lam has been dancing fire for a while, then people don't choose fire dance anymore. So Lam went to do comedy but couldn't stay in Saigon. In the rainy month, Lam went to the Central region to perform to avoid the rain. When the Central region rains, it pulls to the West. Indeed, Lam has many times heard people say "that guy only plays comedy and fire dance, but can't do anything". Sad yes, depressed yes, but quitting the job is not possible. In any of his performances, Lam also wants to bring fire. Lam will try to change as many colors as possible but still related to fire. Lam is very dear and tries his best with this profession. Lam believes his direction is right," Bao Lam shared.
Le Duong Bao Lam and the turning point of the Trans-Vietnamese Laugh Champion
It can be said that the milestone of becoming the Laughing Champion through Vietnam has helped Le Duong Bao Lam change his life, before that he lived in a purely agricultural family, all year round selling his face to the land and his back to the sky, depending on what season to rely on it. Living day by day, pursuing passion is extremely difficult while the family is in need to eat and when hungry, Le Duong Bao Lam also used to perform fire-breathing shows to make a living, but the male actor members do not give up their passion.
This success has opened up many opportunities for Le Duong Bao Lam, he is loved by the audience and highly appreciated by industry insiders. As soon as the award had not cooled down, the actor actively participated in films and comedies to hone his experience and seek opportunities to go further in the acting field. Thanks to his talent, witty acting, and dedication to the arts, Le Duong Bao Lam is loved by audiences and broadcasters.
Initially, he received shows regularly, but because every year, every month, there are more talented new people, so earning money will also be reduced. But thanks to being loved by the audience and his personal page has a following of more than 800,000 followers, Le Duong Bao Lam was invited to post a status with a sales livestream. At first, it was quite scary because this job has two sides, the number of goods on the market today is easy to copy, of poor quality, if the review is wrong, it will affect the reputation a lot. Therefore, Le Duong Bao Lam and his wife went to the production site to verify the product as well as experiment to evaluate whether the product is safe or not. And so, every time his livestream pulls in a large number of viewers, online sales also take place more, so the nickname "livestream god" also appears from here.
This side job has brought a significant source of income for Le Duong Bao Lam, helping him to have more money to save, build a new house as well as help his family.
Along with that, he also acted in movies and was a familiar guest on many famous TV gameshows such as: The mysterious person, Lightning fast, beautiful Vietnam, etc.
7 year love story of Le Duong Bao Lam and his wife
In addition to being a comedian with his wit and wit, Le Duong Bao Lam also makes many people admire with his beautiful love affair with his beautiful wife as hot girl.
Before having their current home with marriage and welcoming their very lovely first daughter, Le Duong Bao Lam and Quynh Anh had a 7-year journey of love with many obstacles and difficulties. It is known that at first sight, the two gave each other bad thoughts, while Bao Lam was approaching Quynh Anh's sister and she thought he was cocky. But the fate brought the couple closer together and stick until now. Accompanying each other from the time of not being famous to being known by many people, and even though Bao Lam's work or contact with beautiful people, Quynh Anh always believes in her husband because she understands the character of Bao Lam. older brother.
Because he is a comedian, with a quick way of talking and a bit of a glossy appearance, many people mistakenly think that the Trans-Vietnamese Laughing Champion is "not straight" and even advised Quynh Anh not to love Bao Lam. But she still entrusts her life to him because it is too clear how the person she loves, recently again in the program Son and wife, Quynh Anh has untangled and confirmed her husband's gender is perfect. completely smashed everyone's long-standing suspicions,.
Now, Quynh Anh, in addition to being a good wife, is also an assistant to her husband and also a driver because Bao Lam does not know how to drive a car. Bao Lam also feels happy and lucky to have Quynh Anh always by his side, a solid shoulder and a spiritual support to help him overcome many difficulties in his career and life.
Le Duong Bao Lam is suspected of making a scene for PR
Recently, Le Duong Bao Lam caused a stir with a clip suspected of being beaten while distributing charity meals in front of Oncology Hospital (HCMC).
According to the clip, the actor was hit by two masked men who suddenly rushed in and hit him. When everyone entered the can, these two people got on their motorbikes and left without forgetting to leave a few threatening sentences.
However, right after the clip, the online community was skeptical about the authenticity, from the details of the friend who went to distribute rice with Le Duong Bao Lam calmly when he was beaten to the quality of the video that was shot properly, somewhat professionally. Karma.
After the incident, Le Duong Bao Lam confirmed that he was beaten by someone at a restaurant near the hospital for business reasons. "Going out to distribute it, the rice shop it sold couldn't sell, so it beat it," he shared.
The winner of Laughing Through Vietnam in 2015 also confirmed that there was no health impact after the incident.
However, the story of Le Duong Bao Lam being beaten on the street recently took a new turn. Some staged doubts were raised by netizens when the actor endured from the beginning to the end of the fight, without any reaction despite being attacked.
In addition, according to the scene investigation from Young Intellectuals, a witness who confirmed to have watched the whole incident recounted: "At this time, I saw that someone came to distribute rice for charity, and poor people also gathered in large numbers to give charity meals. take. While distributing rice, there were two masked young men riding motorbikes to push and shove, not allowing the young man in white shirt to distribute rice.
Seeing that there was a fight, I rushed to the can, but they said they were acting to film Uncle. I saw some people standing next to me holding their phones and taking pictures. I was also surprised because I didn't know anything, I thought it was a real fight, so I jumped in."
According to the witness, so far, many people have come here to distribute rice for charity and no one has been beaten or chased away like this time.
When the matter turned to a new direction, many netizens became angry and went directly to Le Duong Bao Lam's personal page to criticize and boycott.
"Taking advantage of the charity's own PR, there is no shame"; "It's so dirty, can you like to sell goods?"; "Using patients to become famous, it's humiliating, Lam"; "Next time hire someone to beat the heart, don't brush the dust like that" …, are harsh words of condemnation.
Some people even warned Le Duong Bao Lam: "Don't let me meet you outside"
Le Duong Bao Lam and his wife were fined 51 million for selling fake goods
"Growing up" from selling online, that's why the social network was extremely excited by the information that Le Duong Bao Lam and his wife were sanctioned by the authorities for trading fake goods. According to a notice dated June 3, 2021 from the Market Management Department of Dong Nai province, the Acting Director of the Department of Information Management of the province has issued a decision to sanction administrative violations against Quynh Quynh's store, located in Long Thanh district. , Dong Nai province represented by Ms. Ta Thi Quynh Anh, with a total fine of 51,250,000 VND, the total value of infringing goods is 90,000,000 VND, forced destruction of infringing goods is VND 51,250,000. goods with counterfeit trademarks over 1,180 bottles of perfume are counterfeit goods of Chanel and Gucci trademarks, which are exclusively protected in Vietnam, and at the same time suspend the goods trading activities for 2 months for acts of selling trademark infringing goods.
Notice of sanction of Dong Nai Information Management Department
The link posted in the sanctioning decision leads to the personal page of Le Duong Bao Lam's wife. This male comedian also regularly livestreams on this Facebook to sell goods with his wife. This information attracted great attention from netizens, most of the comments expressed anger and criticized the illegal business actions of Le Duong Bao Lam and his wife. Some comments from netizens: "I also believe in celebrities so I've bought it many times before", "Now I can't trust anyone anymore", "Then why did Le Duong Bao Lam explain to the audience watching the livestream?"…
Perhaps after the case of Le Duong Bao Lam and his wife, many online sellers will have to be wary because if they continue to sell fake goods, they will sooner or later be severely handled by the authorities.