Tiểu sử Quách Ngọc Tuyên [CHUẨN]
Biography of Quach Ngoc Tuyen
Who is Quach Ngoc Tuyen?
Quach Ngoc Tuyen is an actor who came from the stage of the play Smile Moi, widely known to the audience for his role as Vi Ca in his self-produced film "Vi Ca Prequel".
Before that, although he acted in many movies, his career path was not very prominent and less aura. Until 2018, Quach Ngoc Tuyen made a twist for his own name when he launched the web drama series Prequel Fish, the film has continuously received great attention from the public to help the actor become famous. know more.
What is Quach Ngoc Tuyen's real name?
His real name is also Quach Ngoc Tuyen.
When was Quach Ngoc Tuyen born?
He was born on January 31, 1984.
Where is Quach Ngoc Tuyen from?
He was born in Long An.
How tall is Quach Ngoc Tuyen?
He has a height of 1m80.
Quach Ngoc Tuyen's personal Facebook?
https://www.facebook.com/ngoctuyen.quach.1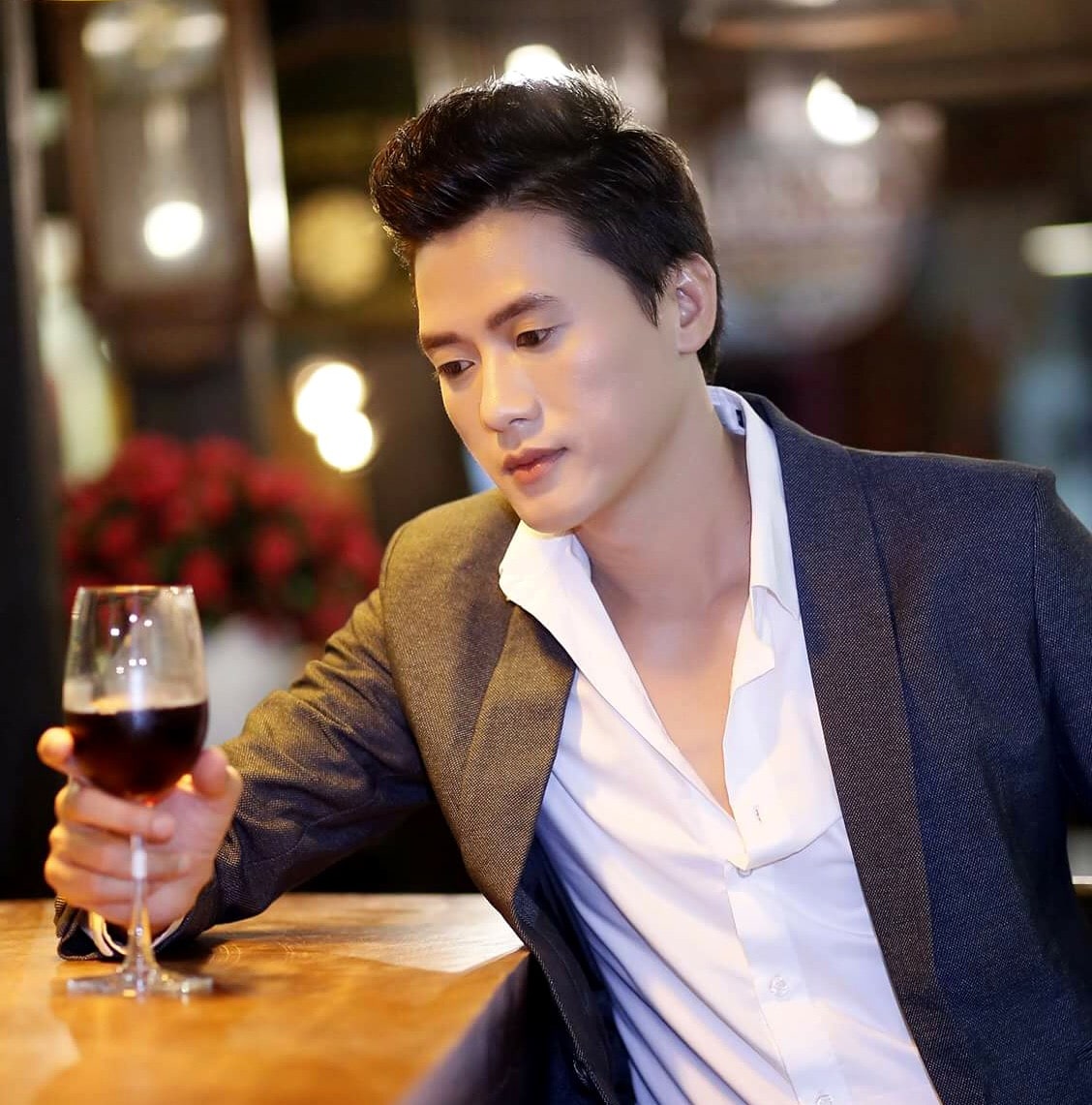 Quach Ngoc Tuyen's life
Born in a poor family in Long An, since 9th grade, Ngoc Tuyen has many times followed her father to return a tricycle to earn a living. During those times, he shared that he almost died when he and his father carried iron to Bien Hoa. He said that when his parents were in the business of trading chickens, ducks, and dried fish many times, Ngoc Tuyen returned to her mother to pick up goods from 2, 3 in the morning.
In the summer of 11th grade, Ngoc Tuyen followed a neighbor to Saigon to work as a housekeeper. Hard work, after 2 months of work, he was hospitalized for treatment because of labor. After finishing grade 11 in his hometown, when he was in grade 12, he moved to Saigon to study for exams at his brother's words. Ngoc Tuyen registered to study the supplementary system of culture at the Intermediate School of Economics.
In addition to studying, to have money to pay, he also worked as a security guard at a supermarket. While going to school and working, Ngoc Tuyen passed the exam in 2 schools, namely Industrial College 4 and Ho Chi Minh City College of Theater and Cinema. Initially, he studied at both schools and worked at the same time, but then, due to economic conditions and pressure, Ngoc Tuyen chose to study at the theater and film school.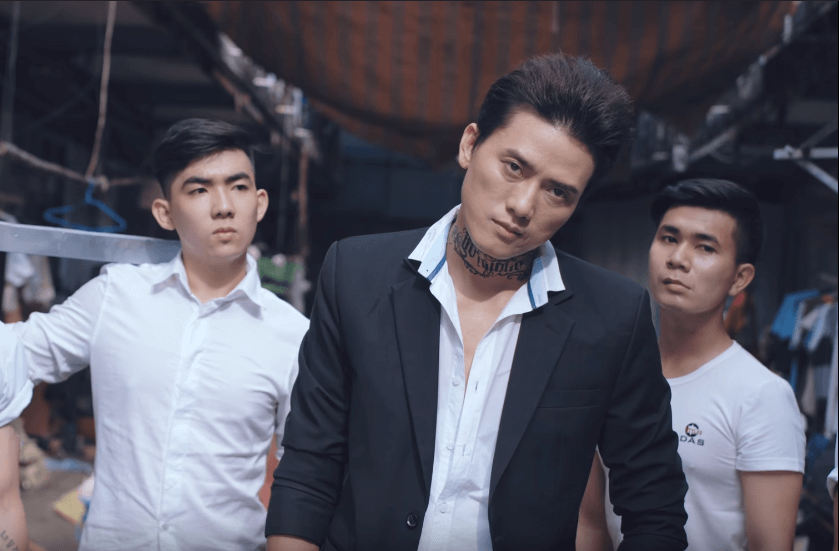 Quach Ngoc Tuyen's career journey
Compared to his peers, Quach Ngoc Tuyen considers himself less fortunate. Over the years, if the actors actively participated in game shows, he only worked hard in short films and musical films. In 2018, he recklessly made a short series of prequels with 3 episodes.
Looking back on the past journey, the actor is sad: "I have spent all the money I have accumulated in the past 3 years to make movies. I don't regret money when the audience is so supportive."
In the second year, Quach Ngoc Tuyen was discovered by artist Huu Loc and invited to the new Smile stage to collaborate. He said: "Here, I was assigned to play roles with a handsome appearance, almost like me in real life. However, when artist Huu Loc passed away, I had to find a place to wander. I was so sad, I went to the studio, but I couldn't be an actor, but an assistant." The actor said that when he was studying in theater and film school, he had to do all kinds of jobs to earn money for rent and tuition. His family was poor, working in the countryside, so he did not dare to ask for money from his parents. "I used to work as a waiter, a security guard, as a waitress in a restaurant. There was a time when he was too tired to carry a lake, his stomach was hungry, so he fainted in the middle of the construction project," he said.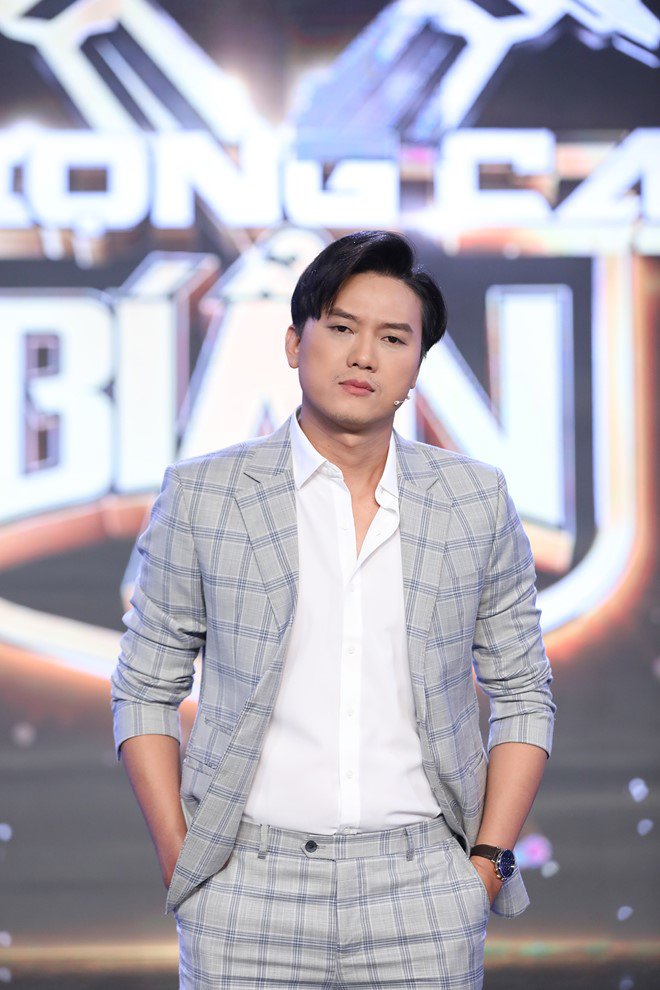 The actor's name is more known to the audience after the role of Vi Fish in the new series of Giang Ho Cho and the prequel Vi Fish. "I'm not a big name yet, but as long as I go out and be remembered by the audience, call me Vi Fish, I feel happy," the actor emphasized.
The couple's love received the support of both sides' families and colleagues. However, the two decided to break up when realizing that each person's career had not prospered and life was precarious. The actor admitted: "I loved Thu very much, but at that time I couldn't marry her because I couldn't take care of myself, how could I take care of my wife and children." About love, Quach Ngoc Tuyen once shared about love. 6 years with Nam Thu. He said the two have known each other since they studied in theater school and fell in love when they joined the stage together at the New Smile stage.
Meanwhile, Nam Thu said that the two had broken up but still loved each other. The two maintain a close working relationship. The comedian is ready to help when her ex speaks up. She is also not afraid to talk to him privately.
Quach Ngoc Tuyen and Nam Thu's love story
Quach Ngoc Tuyen and Nam Thu's 7 year long but unsuccessful love affair made colleagues and fans regret. Up to now, the two are still friends, ready to support each other in work and above all, always give the old person good words.
It is known that the two began to know each other when they were students at the University of Theater and Cinema in Ho Chi Minh City. At that time, Quach Ngoc Tuyen was a 3rd year student and Nam Thu was still a first year student.
Although life is still difficult, work is precarious, both families are not well off, sometimes even have to borrow friends to pay for the house, but in nearly 7 years together, the two have never quarreled, or caused any problems. angry opponent.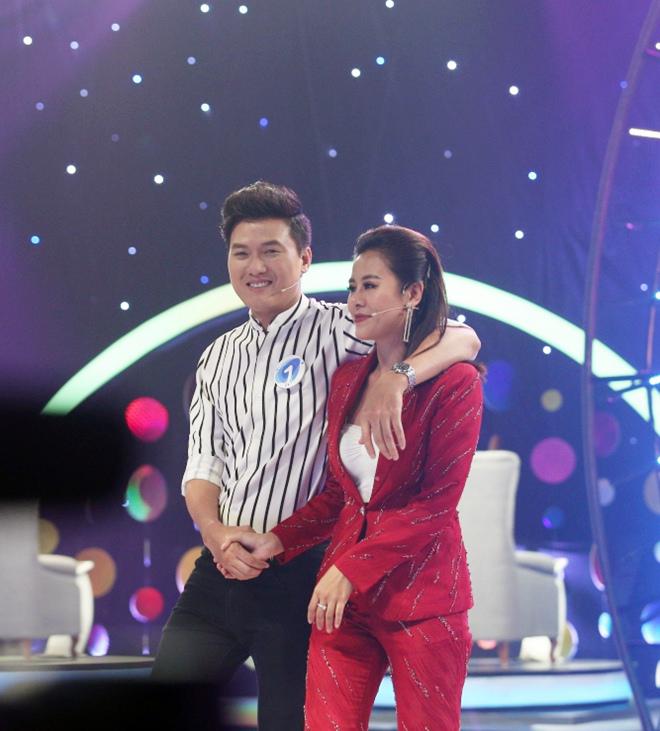 Referring to his unfinished love, Quach Ngoc Tuyen once shared that until now he still does not understand the reason why both broke up. Just know that when the couple is close to each other, the work is not "smooth sailing". So they loved each other for nearly 7 years, but in the end, Quach Ngoc Tuyen and Nam Thu left each other within a few minutes. Although there was a promise that "if you still love me later, you will come back" but in the end, the two could not return to each other.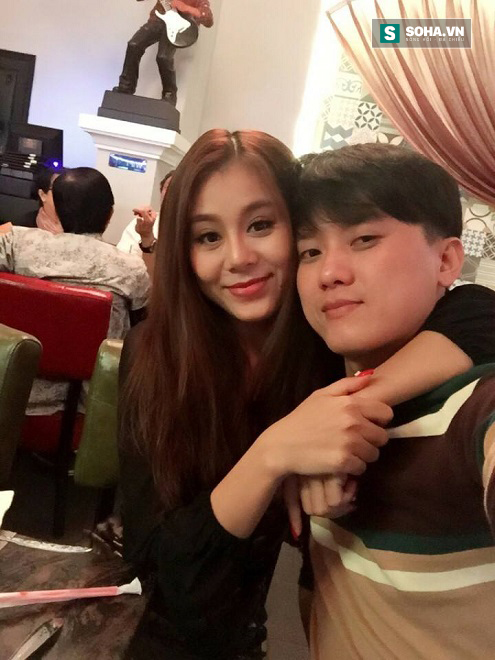 Together, they overcame many difficulties before having the success they have today, so the breakup of the two made not only insiders but also colleagues and fans extremely regretful. Quach Ngoc Tuyen's family was also disappointed when the actor broke up with the "comedy woman". And Nam Thu's mother also called Quach Ngoc Tuyen to visit, and said "it's fine if you two come back, but if you can't, it's okay to be friends".
Breaking up peacefully, so the two still keep good friends, support and help each other in their work. Until now, Quach Ngoc Tuyen and Nam Thu have their own careers but are always ready to help each other. Recently, Quach Ngoc Tuyen performed the web drama "Vi Ca prequel" and suddenly invited Nam Thu to act. At first, he was afraid to ask, but the "comedy woman" did not hesitate when his ex-boyfriend invited him to act in a movie.
Recently, Quach Ngoc Tuyen participated in a dating gameshow and how is Nam Thu the MC of that program. On television, Nam Thu expressed: "If anyone asks Nam Thu if she still loves Ngoc Tuyen, Nam Thu is ready to answer that she still loves, loves. But to ask if you still love, you don't love anymore. Ngoc Tuyen will be a great friend, ready to listen and share."
If it's someone else, it's not easy to take the hand of someone you once loved and give it to another girl. And Nam Thu, without hesitation, touched the audience when matchmaking devoted herself to finding a new lover for her old love.
It can be said that the relationship of Quach Ngoc Tuyen and Nam Thu when they are acquainted or after breaking up also makes others admire. Although they are no longer side by side, every time they have the opportunity, they both try to support each other to the best of their ability. This is not only a love story but also a civility in the behavior of civilized artists.
Quach Ngoc Tuyen and his wife are 10 years younger
Quach Ngoc Tuyen and his girlfriend Ho Thao Han loved each other for a long time. Their love story is supported by both families. The actor also did not hide it from his colleagues, but until now, he has freely shared with fans.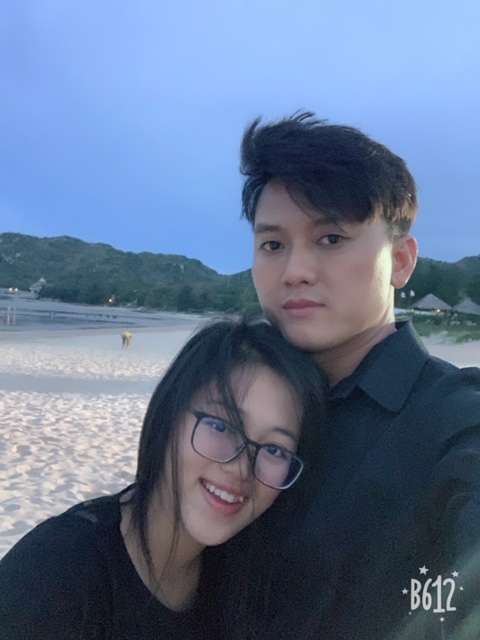 Confiding to us, Quach Ngoc Tuyen said: "I am very fond of children. My girlfriend is pregnant. I want to be free to publish pictures of the baby tomorrow. Of course, I know any artist who has a girlfriend, wife and children more or less lost fans. My fans are all young people, I used to think this too. But I think they will also understand, because at my age now it is also appropriate to think about family matters.
Although preparing to welcome the baby, both Quach Ngoc Tuyen and Thao Han have not thought about getting married. The actor said that he has an open mind, it is important that both feel happy when they are together instead of formalities. "When the baby grows up, my girlfriend and I will hold hands with him in the aisle. I always think of that image, I will definitely be very happy," he added.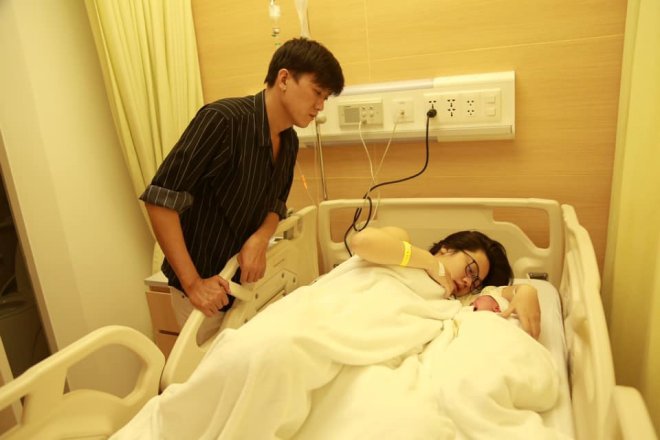 Thao Han also said that she agrees with Quach Ngoc Tuyen. "My mother also urged us to get married at first. When I was pregnant, my mother also asked me when I would get married, give birth to a baby, and get married, right?. Tuyen's mother also asked them when they wanted to get married, and she organized it for them. But me and him always talk about the right time to get married, but not now. Now the two mothers have stopped urging," Thao Han said.
When asked about the artist's early love story, Thao Han expressed her opinion: "The love story, the marriage of ordinary people is also quick now. We do not know the future. Most importantly, Tuyen gives me a feeling of happiness and confidence."
Quach Ngoc Tuyen also admits that he is a responsible man. The actor shared: "I am clear between work and love, never let my emotions when working affect me. The important thing in love is trust."
Asked Quach Ngoc Tuyen what made him love and stick with Thao Han, the actor laughed and said, first of all, it belongs to feeling. "Moreover, Han is very good and understanding. Sometimes, I see her misbehaving, when I go home, I analyze it and Han absorbs it right away. But what I love about my girlfriend is her filial piety. When my mother went to Saigon for treatment, seeing how Han cared and took care of her, I felt the truth. I'm an actor, it's easy to read if people act," he confided.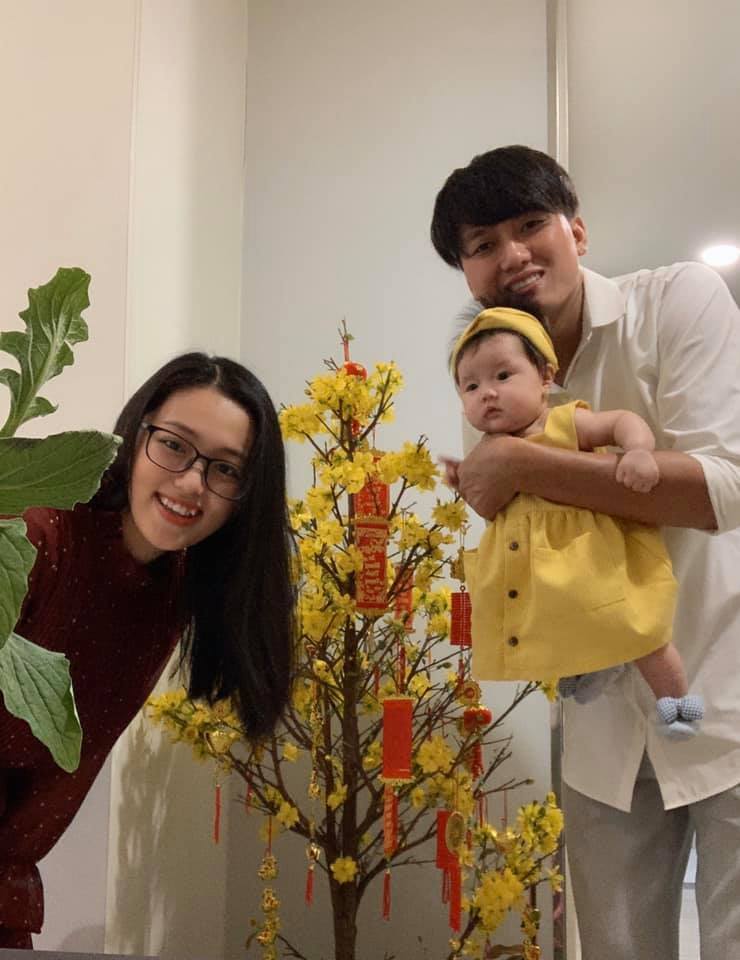 Quach Ngoc Tuyen also said that his mother has very modern thinking. When he bought a house and said he wanted to welcome Thao Han and his girlfriend's mother to live with him, because he didn't want to rent them out, the actor's mother immediately supported.
"When my mother went to Saigon for treatment, there were days when Han and I were both busy and could not bring her to the hospital. Han's mother took my mother to breakfast, then the two of them took each other to the hospital. At noon, go to the market to cook and talk. Now the two mothers are close. Every night I tell stories about the past and cry again," he said with a laugh.
Quach Ngoc Tuyen added that he and his girlfriend were preparing to pick up the baby, but the people who were worried and couldn't sit still were the two mothers. "My mother called every day to ask if I had bought things for the baby, and then rushed to Saigon to prepare everything with Han's mother. We are very lucky to be loved and cared for by our grandmothers and grandmothers," he said happily.
"I have a happy home. This gives me peace of mind, and at the same time motivates me to strive harder for work. I just want the audience to understand that Quach Ngoc Tuyen is a hard-working actor who always loves and lives his job to the fullest," he emphasized.